Thomson atomic model:
Thomson atomic model says that An atom is similar to a watermelon in which electrons are like watermelon seeds and the flesh is positive sphere. Thus electrons are present in the positive sphere of atom.
The over all atom is neutral because positive and negative charges are equal in number.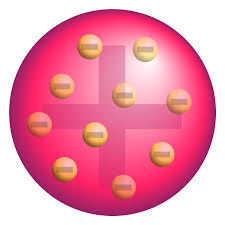 Reas about Niels Bohr discovery