Shapes of Atomic orbitals of shells:
Mainly Shapes of Atomic orbitals of shells include "s" Orbitals and "p" orbitals .
s orbitals are spherical in shapes. They are concentric which means one orbital in to other. Node is the space between two s orbitals where electrons probability is zero. Just for understanding, the white circular space between spheres is node.
p orbitals have two lobes dumbbell shape or English number 8 shape. The electrons probability is only with in the space of lobes because Nodes do not have any electron probability.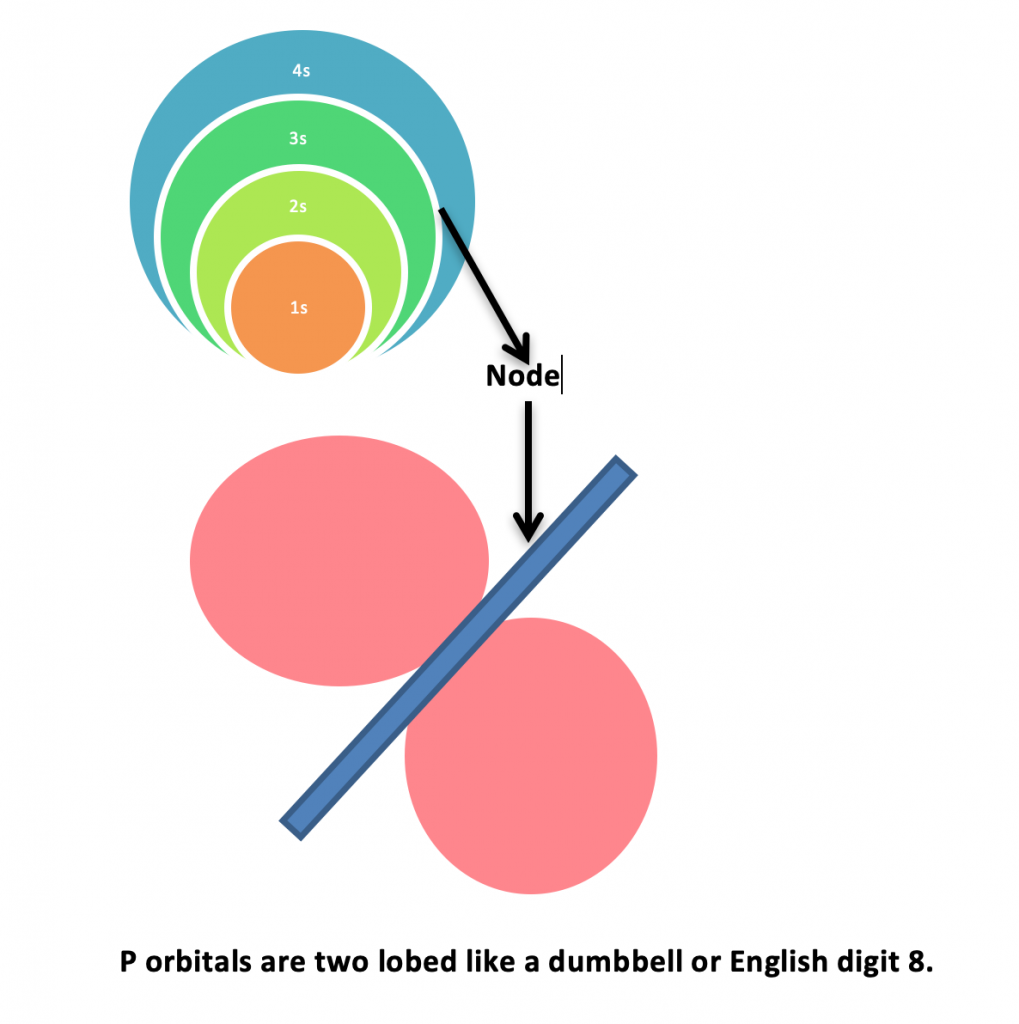 Read Quantum mechanical model of Atom