What is Schrodinger wave equation? :
Erwin Schrodinger gave a mathematical equation "Schrodinger wave equation"for the wave nature of electron Ĥψ = E ψ where H is Hamiltonian operator and E is total energy operator.
Solution of this equation using super computer gives numerical solutions,  which we call as quantum numbers.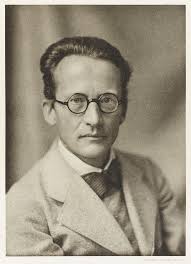 Read Quantum Mechanical Model Of Atom